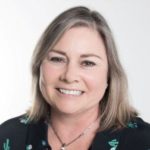 Donna McEwen is a registered Social Worker and an Eye Movement Desensitisation and Reprocessing (EMDR) therapist. Donna is a resident therapist at the Starfish Clinic, where she works alongside adolescents and adults in overcoming trauma, anxiety, addiction and other mental health concerns.
Donna is an experienced mental health and addictions practitioner with an understanding of tikanga Māori relevant to Te Tai Tokerau. She has a holistic and client centred approach and utilises a range of modalities including EMDR, mindfulness, progressive muscle relaxation and motivational interviewing. Donna's focus is on providing a comfortable, safe environment for you to discuss your needs, prior to determining the most suitable therapeutic approach.
EMDR therapy can assist in resolving past and recent trauma, big or small. Trauma and disturbing life experiences can lead to post traumatic stress disorder, distressing memories, anxiety, depression, nightmares and insomnia. EMDR therapy enables healing from these symptoms and emotional distress. With Donna's guidance, you will be able to release past traumas, distress will be relieved, negative beliefs are reformulated and physical symptoms are reduced – bringing your mind and body back to a healthy equilibrium.
Please note:  Donna unfortunately does not deal with high-risk clients such as severe depression, suicidality or psychosis.
Cancellation Policy:  Where less than 24 hours' notice of cancellation is given (by text, phone, email or voice message), the full cost of the session will be charged to the client.
Session times are for 55 minutes from the booked starting time. Unfortunately, if you are late arriving for any reason, the session cannot run later than the booked time.
Please contact Donna direct – 021 274 7891 | emdrtherapy@xtra.co.nz | Box 4433, Kamo, Whangarei 0141